Healing Blend
This restorative & moisturizing body butter softens, moisturizes and heals your skin with pure plant ingredients that contain a wide array of vitamins, antioxidants, and minerals. Great for all-skin types, but especially beneficial for those with extremely dry skin, sun damage, eczema, psoriasis, or scarring.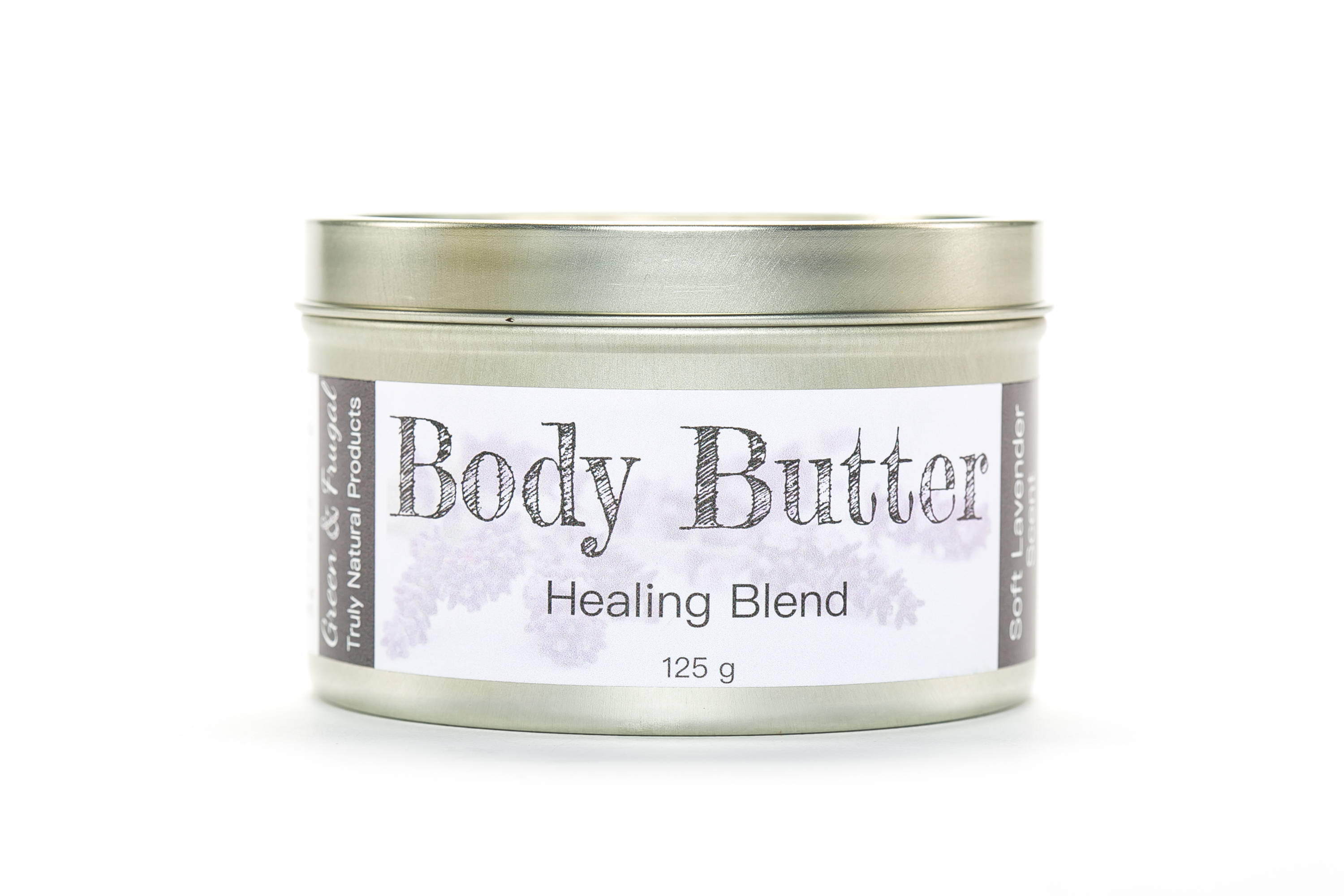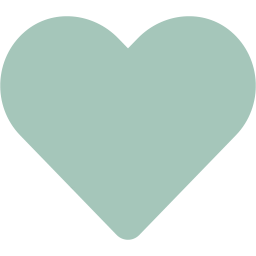 Healing Power with Premium ingredients like Frankincense, Rosehip, and Black Cumin
---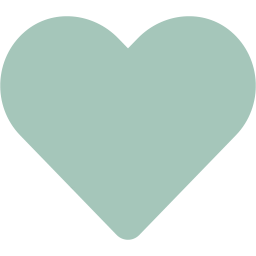 Moisture that deeply penetrates and is locked in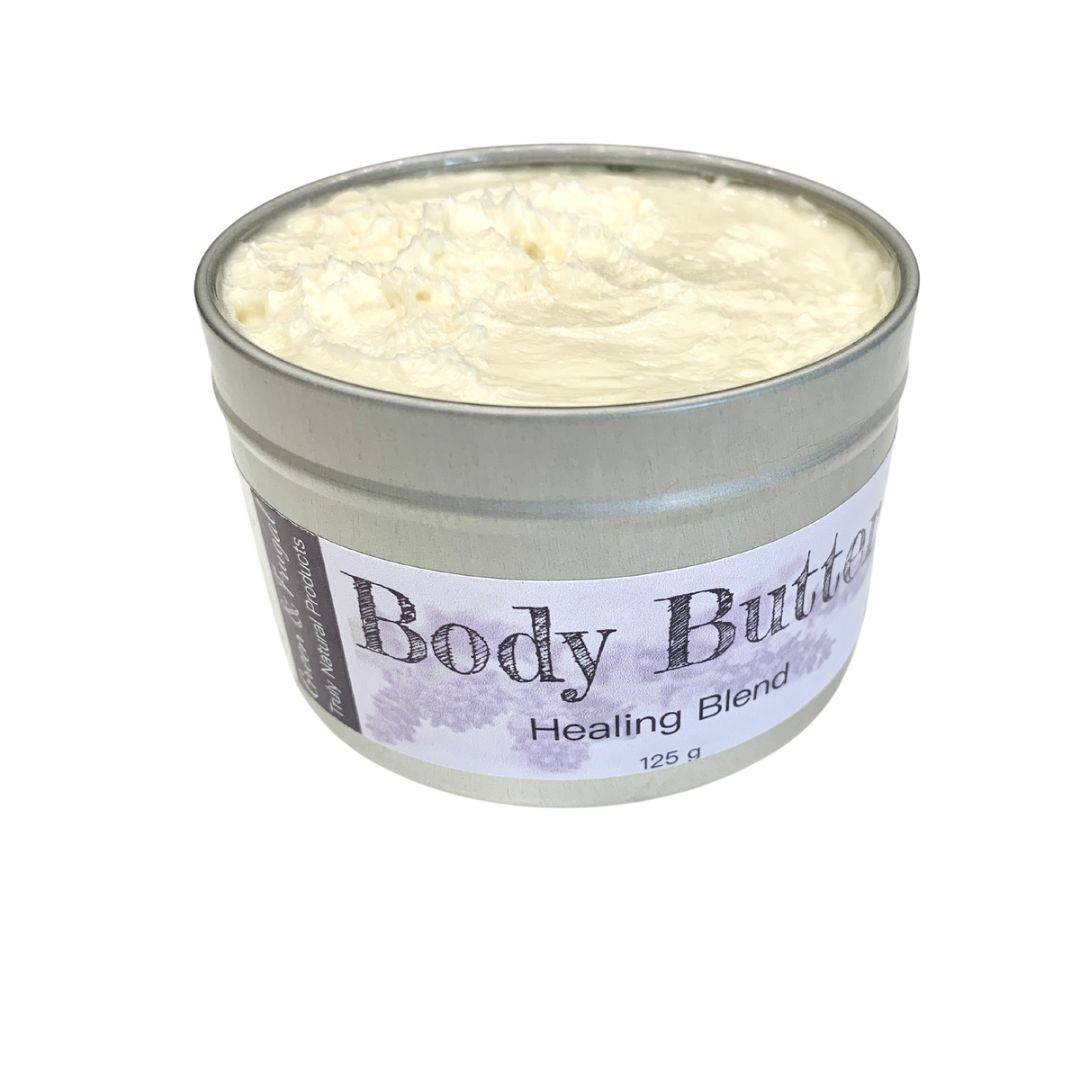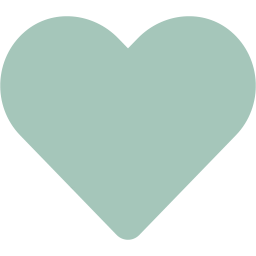 Anti-inflammatory + Anti-bacterial Properties Calm irritated skin
---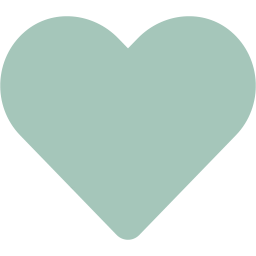 Food for your skin that slows down aging process with a wide array of nutrients for healthier skin
Contains anti-inflammatory + anti-bacterial oils to calm irritated skin and prevent worsening of symptoms.
Shea, Avocado, Myrrh, Palmarosa deeply moisturize and lock in moisture for all day relief from dryness or itchiness.
Black Cumin, Rosehip, Frankincense, and Perilla are key ingredients that work to speed up the healing process of your skin. As a result, these ingredients also slow down the aging process, help prevent scarring, and are great for recovering from sun burns or injuries.
With 17 premium ingredients, we created a blend that provides food for your skin. There is a wide array of plant ingredients that provide nutrients, antioxidants, and the moisture it needs for healthy radiant skin.
---

"I struggle with skin scaling, dry skin, cracking and bleeding, and eczema on my hands and arms. I've tried everything! Ointments, lotions, even steroid creams. This healing blend is the only thing that works, and it works really well. The results have lasted ever since I started using it, and It doesn't coat your skin with glycerin as many other creams do. It absorbs in really well and provides instant releif. Plus, my skin feels baby soft after each use. It is very concentrated, so a little bit goes a long way. I cannot live without it! I finally have my hands back"
Juli
May 26, 2021

"As I've been working from home for almost a year now, I have noticed my skin on my face is changing and becoming more sensitive. A number of weeks ago i started experiencing a rash on my neck and around my lips and on my temple. My skin was dry, at times itchy, and looked awful. I was previously using designer products on my face and had to stop. Eventually I started using the Green & Frugal Healing Body Butter on my face and neck as it was the only cream that provided any relief. After three days of using this cream and nothing else my skin healed! It's amazing! This product is quick concentrated so hoping G&F considers making a facial version of this cream - but until then, I will continue to use this daily. I am so grateful I discovered this cream - my face is so much happier because of it!"
Jane
Jan 24, 2021

"I have been struggling with eczema for 8 years and trying all sorts of creams from the dermatologist and none of them seemed to work for me. After 2 weeks of using a small amount of this healing blend, I am finally noticing an improvement! Tara also provided some wonderful diet changes to help from the internal side of things! Love this store!."
Lisa
Nov 19, 2019
Does this product contain any synthetics?
No! To keep our products free from synthetic preservatives and emulsifiers we don't add water to our products. With water you need those synthetics to prevent mold growth and to mix water and oil, but with no water, we don't need them. As for fragrances, we only use pure plant essential oils for scent, but more importantly for their amazing skin benefits.
Do you make the products, or source them from another company?

We handcraft this product at our Toronto warehouse. We make it fresh in small batches, so when you get it you can rest assured you received it freshly made from us as opposed to sitting at a distributor for a long time, then on a retailer's shelf for even longer. The fresher it is the more benefits your skin gets from it.
How soon can I see results for my skin condition, like eczema?
Everyone is different, but on average many customers have said they feel instant relief, and then a noticeable difference in skin color, itchiness, and healing in about 2-3 weeks of applying daily. Please note, that sometimes skin problems are caused from internal issues, so it may be also beneficial to see medical advice from a practitioner who specializes in internal healing, like a naturopath, traditional Chinese medicine practitioner, dietician, or herbalist.
How eco-friendly is this product?
When making our product we produce very little waste. Most of our oils come in large metal barrels, we use rags instead of paper towels, we source ingredients that are sustainably grown, we don't use plastic packaging or synthetic ingredients, emissions are reduced as we don't ship to distributors then retailers – we ship direct to you, and when we do ship to you we use repurposed shipping material!
Is it packed in plastic? Refillable?

When it comes to packaging this product is packed in metal tins made from recycled metal. You also have the option to have the butter packed in a glass deposit jar that can be returned to any of our 3 locations. We then sanitize and reuse. If you live close to our shops, you can also bring your own container to fill up on the healing butter which will reduce your waste but also the cost of packaging!
Is this vegan, cruelty-free and gluten-free?

Yes it is! This product contains only plant butters, plant oils, plant powders, and Vitamin E….that is it! In addition, we source our ingredients from a supplier who confirms that they are cruelty-free and gluten-free through third-party testing and inspections at production sites.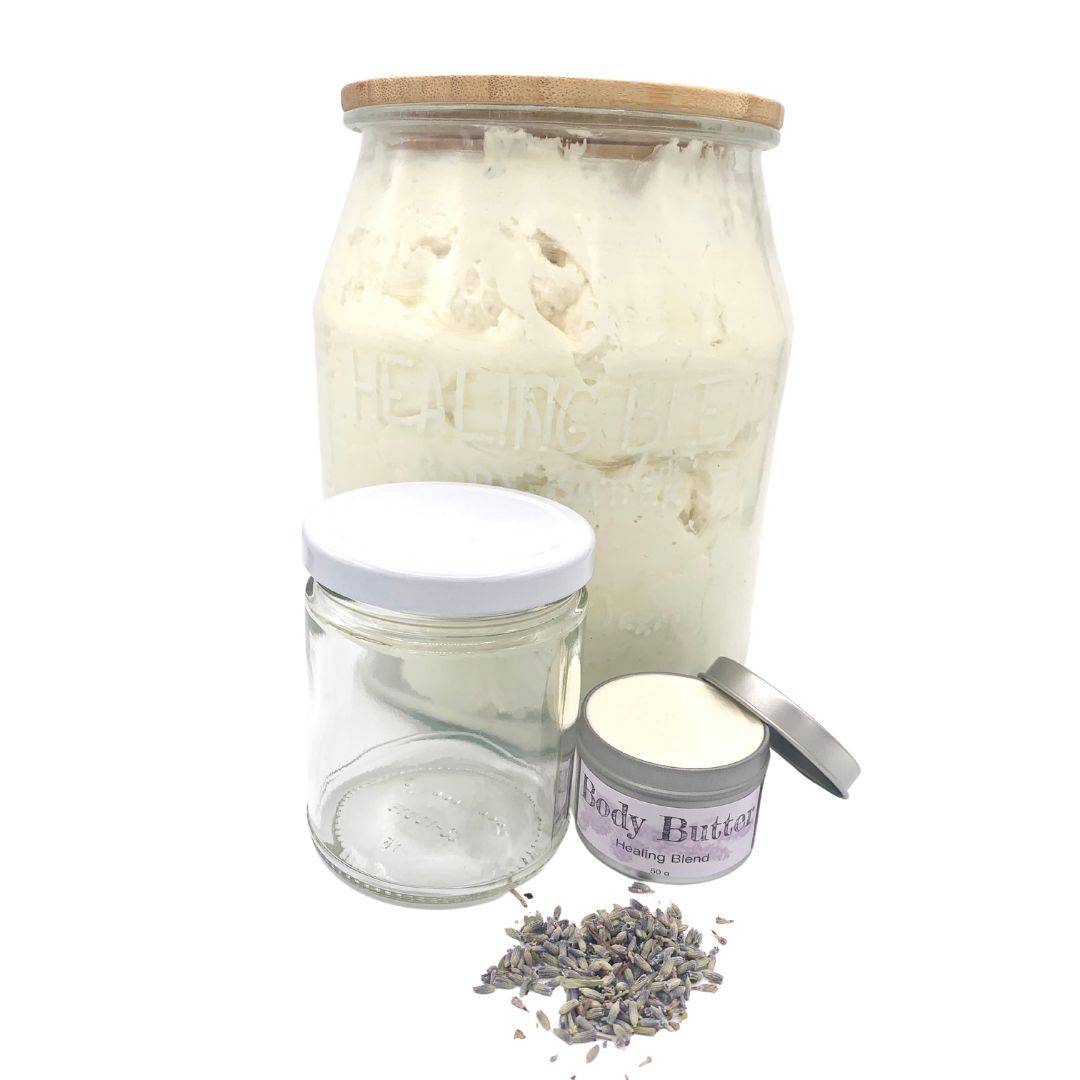 ---
---
Don't pay for water
Many other lotions contain around 50% water. We don't use water, so we can avoid synthetic use and offer a concentrated product where only a small amount is needed.
Truly natural
Free from synthetic emulsifiers, preservatives, and fragrances that are typically used in body moisturizers
Every Ingredient has a purpose!
No unnecessary cheap fillers making this product effective.
---
When comparing apples to apples, our quality product can compare to other similar butters that go for $25 - $60. We keep our prices low by offering direct pricing – we are the makers!